Powerful, relaxing weed doesn't have to cost you a mint to purchase. One of our newer favourites is Black D.O.G. AA+ Indica, and you can get some serious enjoyment for your dollar with this strain. 
What Is Black D.O.G.?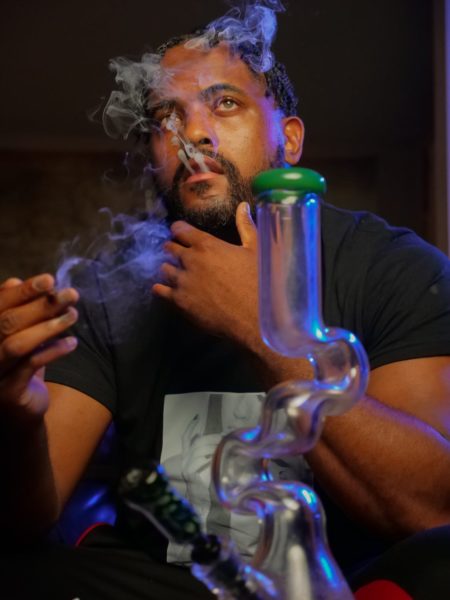 Black D.O.G. is an Indica dominant hybrid strain (very dominant – the ratio is 85% Indica to 15% Sativa). It combines two northern California favourites – Blackberry Kush and Emerald Headband – to create a medium-sized plant that expresses dark, nearly black leaves and dense, sticky buds. 
Black D.O.G. gets its name from the dark, fluffy, oversized buds. These nugs have a deep-forest green colour with thin, clear hairs and a crystal coating of trichomes. Few buds look as beautiful as this!
What's The Aroma And Taste?
The aroma of Black D.O.G. is one of its appeals – it's a mixture of grape, berries, and pine. As you grind each bud, take in the fresh and earthy aromas. See if you can detect the punch of blackberry. You may not be able to resist breaking it up with your fingers! 
The flavour is almost identical – on the inhale, you'll taste a hint of grape and berry accented by fresh pine and light, sweet earthy flavour. Many users enjoy smoking Black D.O.G because it burns with a smooth and refreshing smoke that's easy to inhale and hold. On the exhale, you might notice the smoke combines piney and citrus flavours for a unique
How Will Black D.O.G. Make You Feel?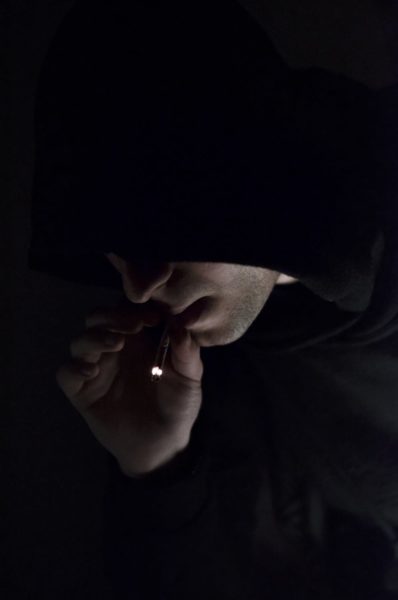 Black D.O.G. is an Indica, meaning its effects tend to be relaxing with just a touch of cerebral stimulation. Thanks to its high average THC level (16-24%), the outcomes are long-lasting, perfect for those who appreciate the cerebral high a top-quality Indica brings. 
Like other Indica strains, Black D.O.G. can be a "creeper" – wait about 15 minutes or so before increasing your dosage. Once the effects start in your mind, you'll find your head filled with a cerebral high that delivers a tingly delight that may erase any negative thoughts or stop a racing brain that's keeping you awake. A relaxing body high helps keep you anchored as your mind fades further and further into sedation, ending in a deep and peaceful sleep. 
Its high levels of THC have been known to create slight sensory distortions, and users have reported experiencing unfamiliar phenomena like time is slowing down. Ideas can take on a greater intensity or move more quickly than usual as the user grows accustomed to the changes.
Why Choose Black D.O.G.? 
Black D.O.G. is well-known as a top choice for those suffering from chronic stress, depression, chronic pain, and headaches or migraines. It can also be a balm for physical aches and pains. Because users come down with a sedated vibe, we recommend this strain for nighttime use!
On top of this, Black D.O.G. AA+ gives you more bang for your buck. Get the best prices around through Weed On A Budget and bring home this deeply satisfying and cerebral Indica strain today!