Platinum Huckleberry Cookies is an Indica-dominant strain that crosses a potent Platinum Girl Scout Cookies mother with an Oregon Huckleberry father. The resulting hybrid is a boon for growers and weed enthusiasts alike: it produces higher yields, better internodal spacing, a complex flavour, and a high potency!
What Is "Platinum Huckleberry Cookies"?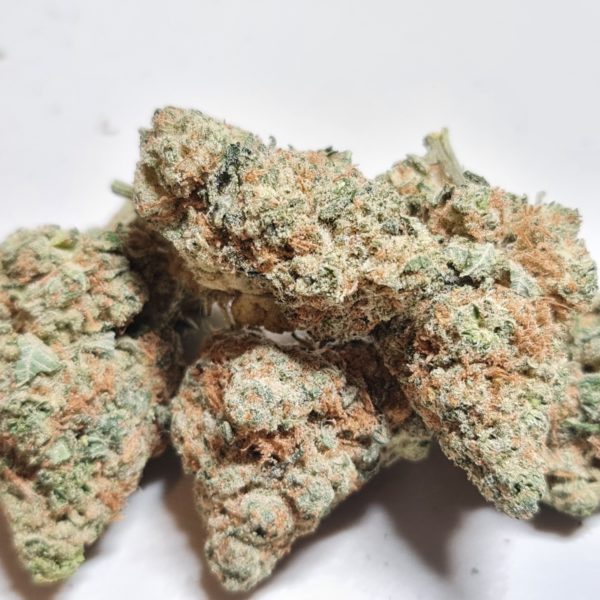 The buds of Platinum Huckleberry Cookies are olive green with rich purple undertones, covered in bright orange hairs and a coating of golden amber crystal trichomes. For breeders, what makes this hybrid incredible is the dense, heavy buds that look amber under good lighting, and this only makes it more visually appealing.
The average consumer, however, is usually more concerned with what the strain does once it's ground up and smoked! If you're prepared for some relaxation, Platinum Huckleberry Cookies does not disappoint. The ratio of Platinum Huckleberry Cookies is 70% Indica to 30% Sativa, explaining the couch-locking effects it imparts. Platinum Huckleberry Cookies stimulates the mind with a rush of euphoria, but the high is deceptively creeping. It sneaks up on you roughly 10 minutes after you take your first inhale – suddenly, you'll find the THC taking a hold of both your body and mind. 
The resulting cerebral state will let you experience lifted stimulation, giving you a focused influx of creativity. Your body will quickly drop off into a heavy couch-locked state that is very relaxing and slightly sedative. Before you know it, you'll find yourself captivated by whatever is on TV! 
What Are The Aroma & Flavour Profiles Of Platinum Huckleberry Cookies?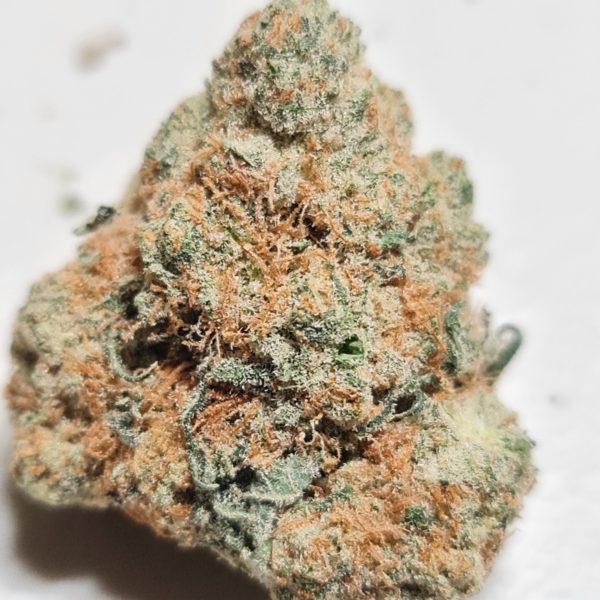 Platinum Huckleberry Cookies is a favourite among Weed On A Budget customers because of its unique smell and taste. This strain has an aroma of sour berries and mint. If you smell it closely, you can expect to catch different herbs and floral scents on top of this fresh menthol and berries.
The flavour is quite floral, too. The inhale is sweet and fruity, and it's accented with nutty vanilla; the exhale exudes a strong kick of mint. Some users find the aroma quite spicy, though Platinum Huckleberry Cookies is not as pungent as other related strains. 
Who Is The Ideal Platinum Huckleberry Cookies User?
This hybrid is a flower that works hard to get you relaxing, and as such, it is known to alleviate many kinds of physical ailments. The high THC levels and the effects Platinum Huckleberry Cookies gives off make this strain ideal for treating many different conditions such as loss of appetite, muscle spasms, depression, chronic pain, and stress.
For recreational users, it's best to consume this strain in the dusk, as day turns into night; usually around this time, you won't have responsibilities or work to do, making it the perfect time to relax.