No cannabis-based products have taken off quite like those made with CBD. Have you wondered why there are so many CBD supplements, oils, extracts, balms, salves, and even pet treats?
There are many likely reasons for continued growth in the CBD market. These include increased legal accessibility, the growing frequency of pandemic-related emotional issues, and expanding options for individual self-care.
How Do CBD Products Work?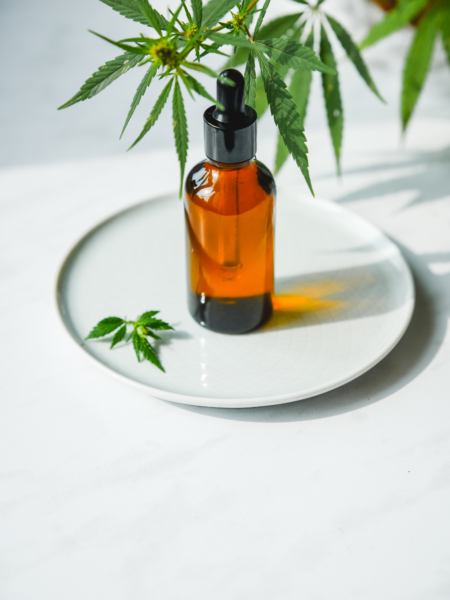 CBD, or cannabidiol, is one of the 113 recognized cannabinoids found in cannabis. Although it has a lot in common with THC, the biggest difference is that CBD is not psychoactive – it will not get you high. The main reason it's growing in popularity is that a lot of preliminary medical research and anecdotal evidence show that CBD could help treat and relieve many health conditions.
Although more studies are being conducted, CBD is believed to work on signals spread through the central nervous system (collectively called the endocannabinoid system or ECS). It could work therapeutically, for example, by reducing inflammation; CBD's counterpart, THC, works on the ECS to create weed's characteristic high.
The results are encouraging in many areas. For example, the American FDA approved a CBD-based medication called Epidiolex to treat a serious form of childhood epilepsy called Dravet syndrome. After the federal government of the United States, which is notoriously anti-cannabis, showed confidence in the medicinal power of CBD-based medications, CBD found mainstream popularity that continues to increase.
CBD Is Non-Addictive And May Have Natural Pain-Relieving Properties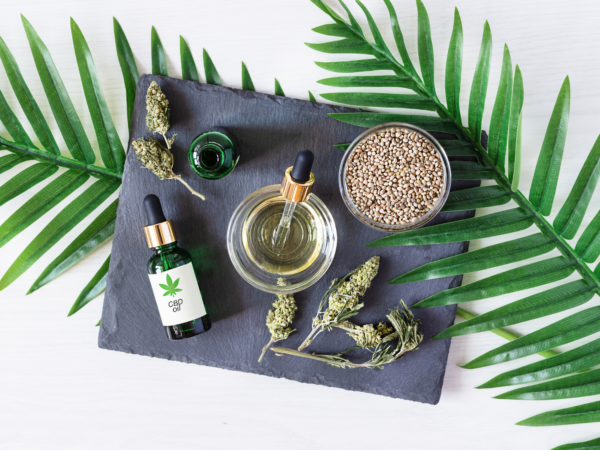 One of the chief reasons CBD products are growing in popularity is that more and more people are aware of the adverse effect of pain relievers. We are living through an opioid epidemic, and many people who want pain relief are now very skeptical of strong pain management drugs often prescribed for these issues.
CBD may help remedy chronic pain by reducing inflammation or impacting the normal functioning of endocannabinoid receptors. Several studies have shown that a combination of THC and CBD can help treat pain in multiple sclerosis and arthritis patients.
There's also evidence that CBD's pain-relieving properties can help cancer patients. Both cancer and its treatment can lead to severe pain from inflammation, nerve injury, or pressure on internal organs. Too much pain can become resistant to opioid-based pain relievers; some research suggests that weed with high levels of both THC and CBD may help improve symptoms.
CBD Could Also Help Relieve Anxiety
Much like how many are turning away from pharmaceutical pain relievers, more people are turning to CBD for managing their mental well-being. Some drugs for anxiety and depression can be ineffective for some users, and they may bring severe side effects or lead to substance abuse. Many users are discovering CBD oil as an effective non-pharmaceutical supplement for handling stress and reducing anxiety.
Several animal studies show that CBD can have antidepressant properties, with researchers crediting its purported ability to impact the receptors responsible for creating the neurotransmitter serotonin. Serotonin can regulate mood changes and social behaviour, and disruption of it is believed to cause depression.
CBD Is A Safe Product For Pets, Too!
CBD is not only safe for human users but their pets as well! As pet owners spent more time with their pets during the pandemic, many paid closer attention to their well-being. Many dog owners also have been taking their furry friends on longer walks, leading to sore muscles. Anecdotal evidence from pet owners suggests CBD can help relieve this type of pain, as well as neuropathic pain and seizures. Always rely on special supplements designed for pets rather than CBD products made for humans!
The preceding information is meant to explain why CBD products are growing in popularity; do not take it as medical advice. Always seek professional advice if you have concerns about any side effects from adding CBD to your health and wellness regimen, as well as finding the proper dosage for your treatment plan.